MISSION
Use technology to deliver affordable climate insurance
for farmers in Latin America and the Caribbean.
VISION
¨We envision a world where opportunities
for agricultures are expanded¨
Suyana develops innovative solutions, based on the use
of technological tools, focused on farmers' needs. We seek
to create inclusive products for small and medium farmers.
BRITTANY BUTLER
EXECUTIVE DIRECTOR SOCIAL INNOVATION
& CHANGE INITIATIVE – HARVARD UNIVERSITY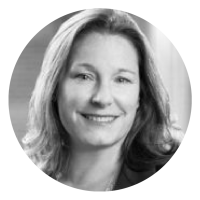 CAROL CARUSO
EXECUTIVE DIRECTOR BLOOM IMPACT
ASSIM KHWAJA
PROFESSOR OF ECONOMICS &
PUBLIC POLITICS –
HARVARD UNIVERSITY

REI GOFFER
CO - FOUNDER & DIRECTOR
OF STRATEGY AT CLIMA CELL

DAVID BERRIOS
COMMERCIAL MANAGER
AT LEM SYSTEM CHILE