Suyana is a startup with a social focus, which seeks to improve
the quality of life of farmers, identifying their needs and creating
technological impact solutions that protect them from adverse
weather events and boost them economically.
WE DEVELOP THE TECHNOLOGY THAT MAKES WEATHER INSURANCE MORE AFFORDABLE
INNOVATION IN DATA COLLECTION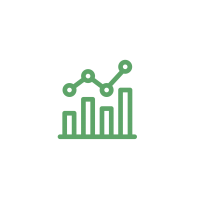 INFORMATION ANALYSIS
HIGH GEOGRAPHICAL AND SPATIAL PRECISION IN RISK MEASUREMENT
We collect and analyze big amounts of data from a variety of
sources and combine it with machine learning models and
climate science models. We obtain a climate prediction
model with high geographical and spatial precision.
To learn more about our approach, click here.
Under the focus of our business model, we work in
collaboration with our clients and partners to create
commercially viable insurance.

OUR PRODUCT
RISK MEASUREMENT SOFTWARE, A VERY LOCAL SCALE
AWARDS
SUYANA: INNOVATIVE ENTREPRENEURSHIP, RECOGNIZED FOR ITS HIGH POTENTIAL TO GENERATE CHANGES OF ECONOMIC AND SOCIAL IMPACT